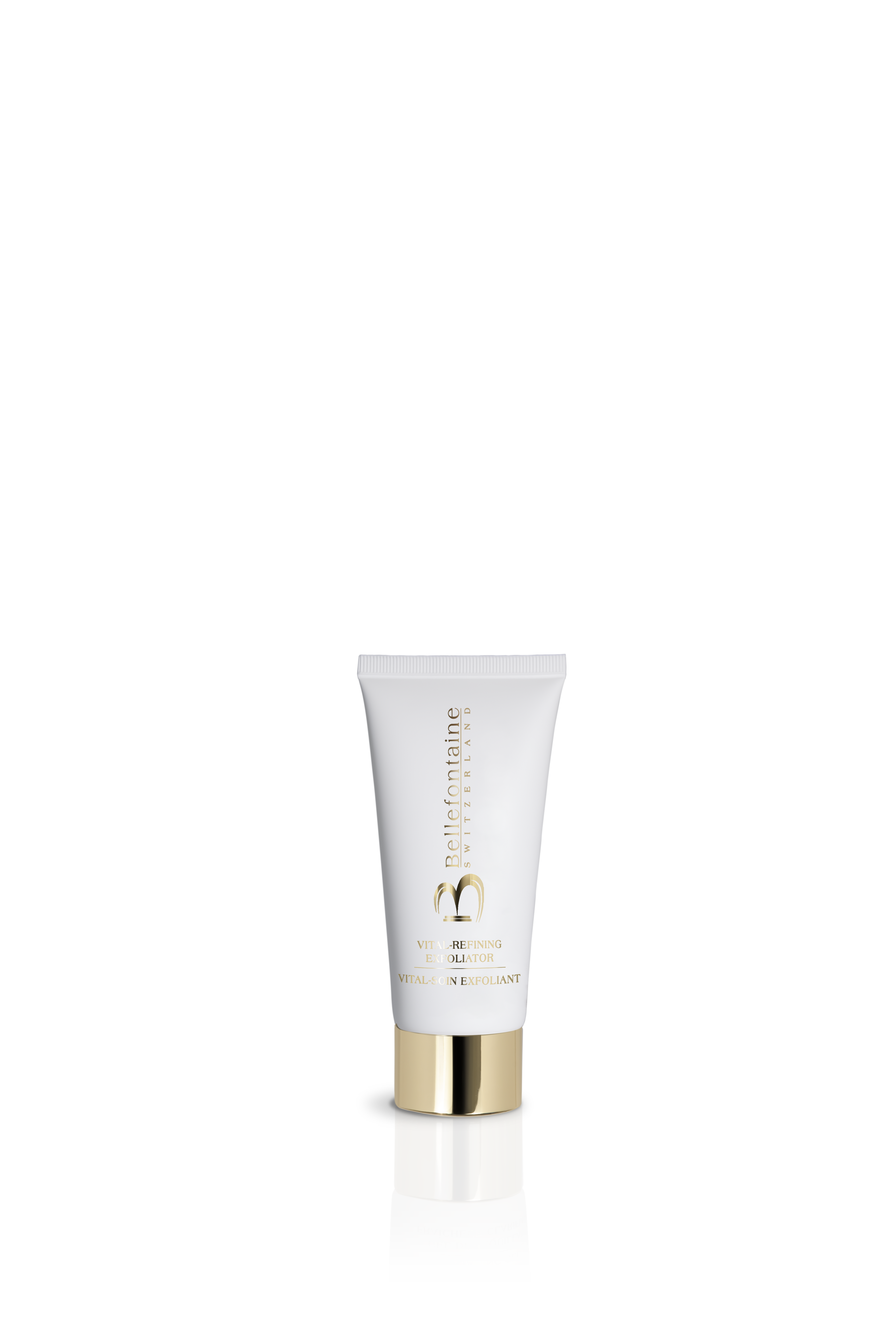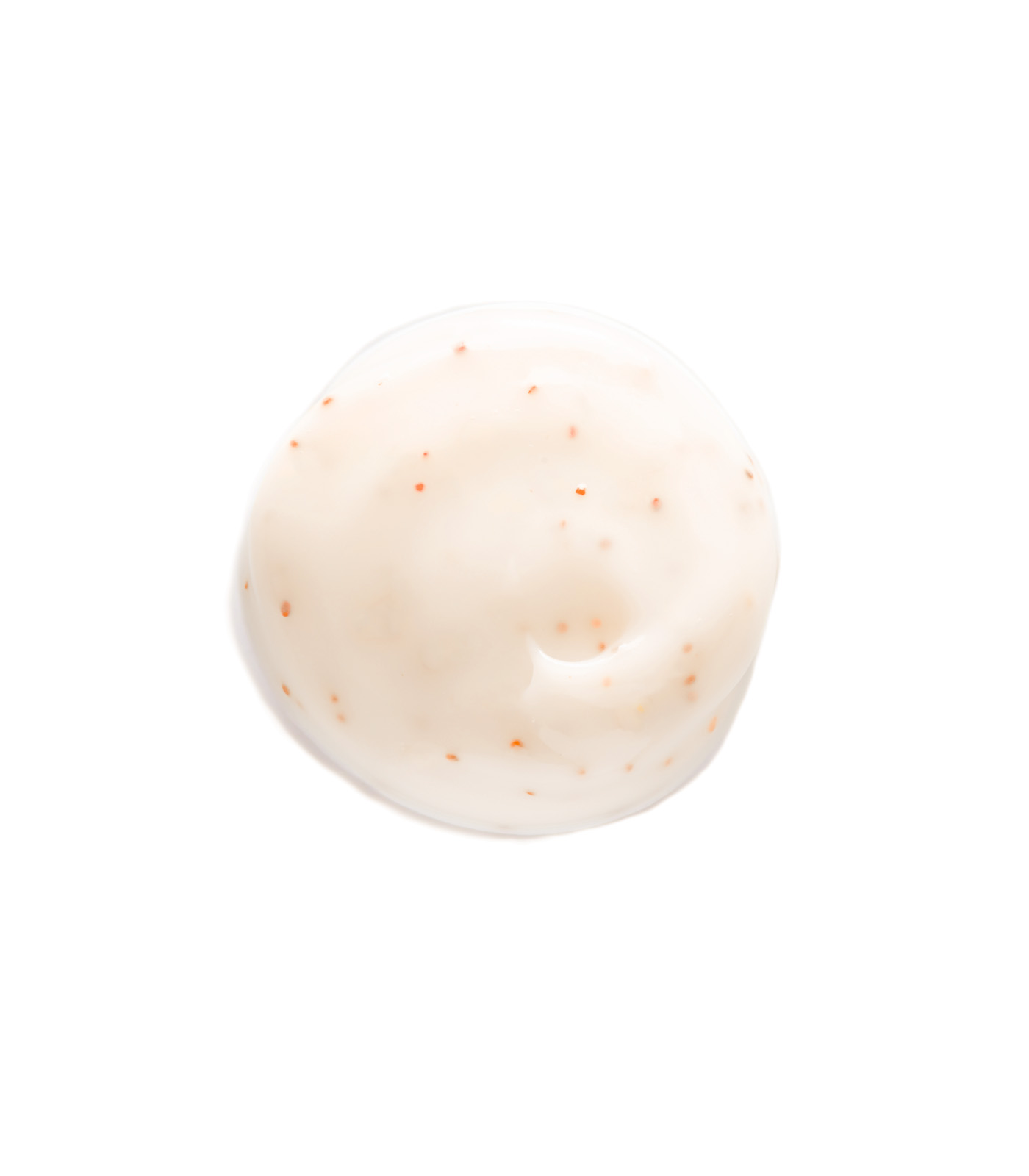 Cleansing Essential
Vital-Refining Exfoliator
An essential exfoliating treatment for an in-depth smoothing and cleansing of all skin types, formulated with substances that delicately exfoliate the cutaneous surface without damaging it. It rids the epidermis of the impurities and dead cells that dull the skin, stimulates the cell renewal process and the oxygenation of the tissues. Gives the skin softness, velvetiness and transparency.
Action
Removes dead cells Refines the skin texture Illuminates Soothes Softens
Key Ingredients
Edelgen Red spheres of vitamin and E
Application
Once to twice a week, apply 2 spatulas of Vital Refining Exfoliator to damp face and neck, avoiding the eye contour. Massage gently with circular motions. Rinse thoroughly with lukewarm water and tone with Revitalizing Tonic Lotion. Follow up with the appropriate Bellefontaine mask.