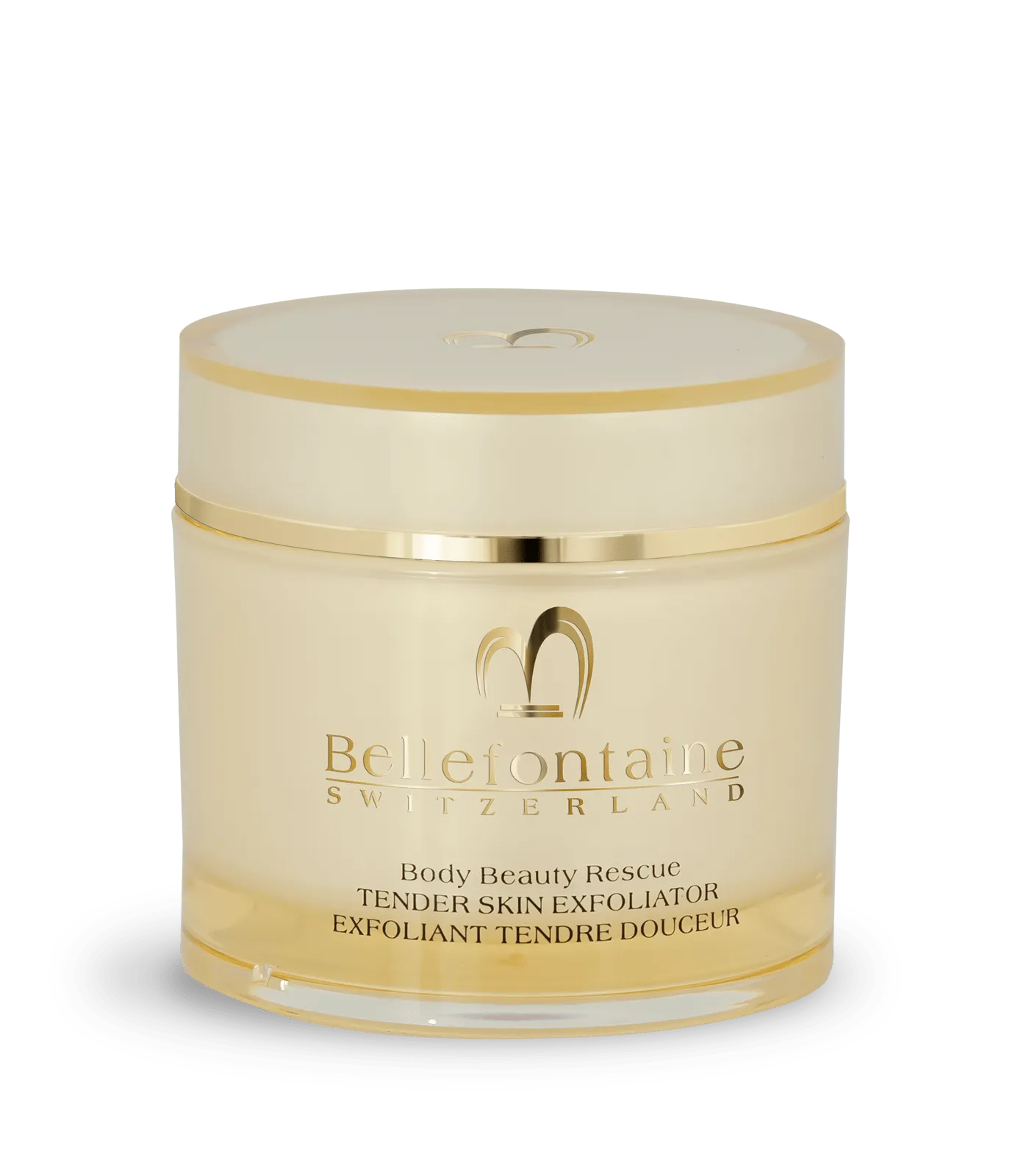 Body Beauty Rescue
Tender Skin Exfoliator
This gentle exfoliator with Swiss Glacier Water and soft exfoliating particles is recommended even for the most delicate skin, smoothes away dead cells, flakes and impurities. Skin is instantly smoothed and softened.
Out of stock
Action
Removes gently dead cells and impurities Anti-inflammatory action Skin is softened and smoothed
Key Ingredients
Swiss Glacier Water Gentle Cleansing Agent Panthenol
Application
One to twice a week apply on wet skin or dry skin for more intense exfoliation. Massage with energetic circular upward motions. Rinse off and follow with the appropriate body cream.