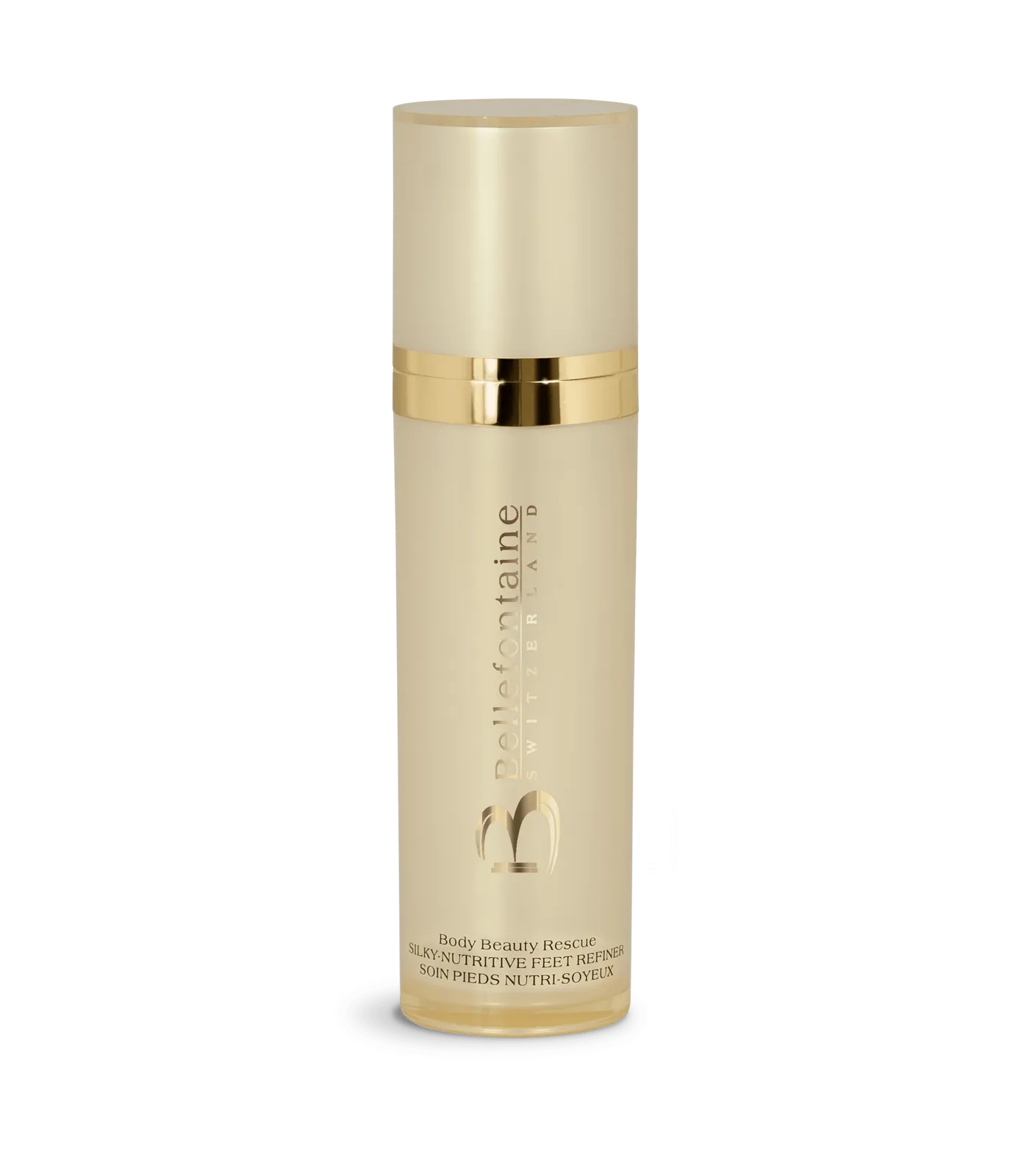 Body Beauty Rescue
Silky-Nutritive Feet Refiner
This cooling cream with Menthol, Hibiscus flowers acid and Malachite semi-precious stone extracts helps dramatically to smooth away roughness, to relieve oedema and to soften the skin. From ankles to toes, skin is renewed, strengthened, protected, and beautified.
Out of stock
Action
Refreshes, soothes and hydrates Improves collagen and elastin synthesis Eliminates dry areas Decreases swollen feet
Key Ingredients
Hibiscus Flower Acids Rhodochrosite Menthol Salicylic Acid
Application
Apply morning and night on the feet and ankle. Massage with circular motions around the ankle and then the feet with deep upward movements.