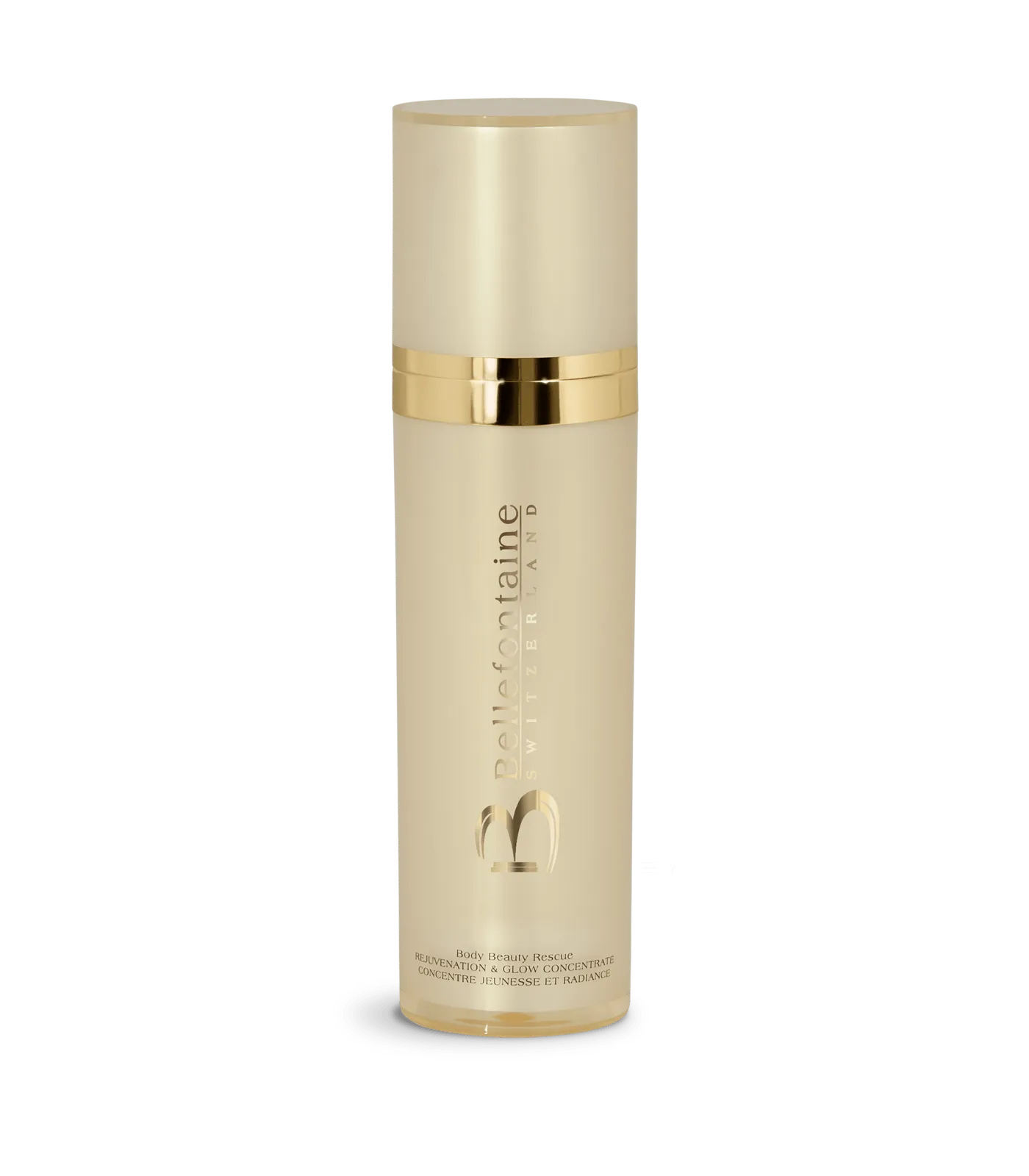 Body Beauty Rescue
Rejuvenation & Glow Concentrate
Worked out for daily care, this non greasy gel is a perfect blend of anti-aging and enlightening active ingredients saturated in antioxidants and dermo hydrating protector such as Rhodochrosite stone, Energizing Microalga, Sodium Hyaluronate, to keep softness and skin elasticity and recover body brightness. Skin looks instantly firm with an even bright tone for a sublime skin.
Out of stock
Action
Confers radiance by reflecting light Reloads cellular skin energy Improves cell renewal Moisturizes the skin
Key Ingredients
Photo-Reflecting agent Energising Microalga Sodium Hyaluronate
Application
Apply morning and/or night on the body and massage gently till complete absorption. Follow if necessary with the appropriate body emulsion or cream.