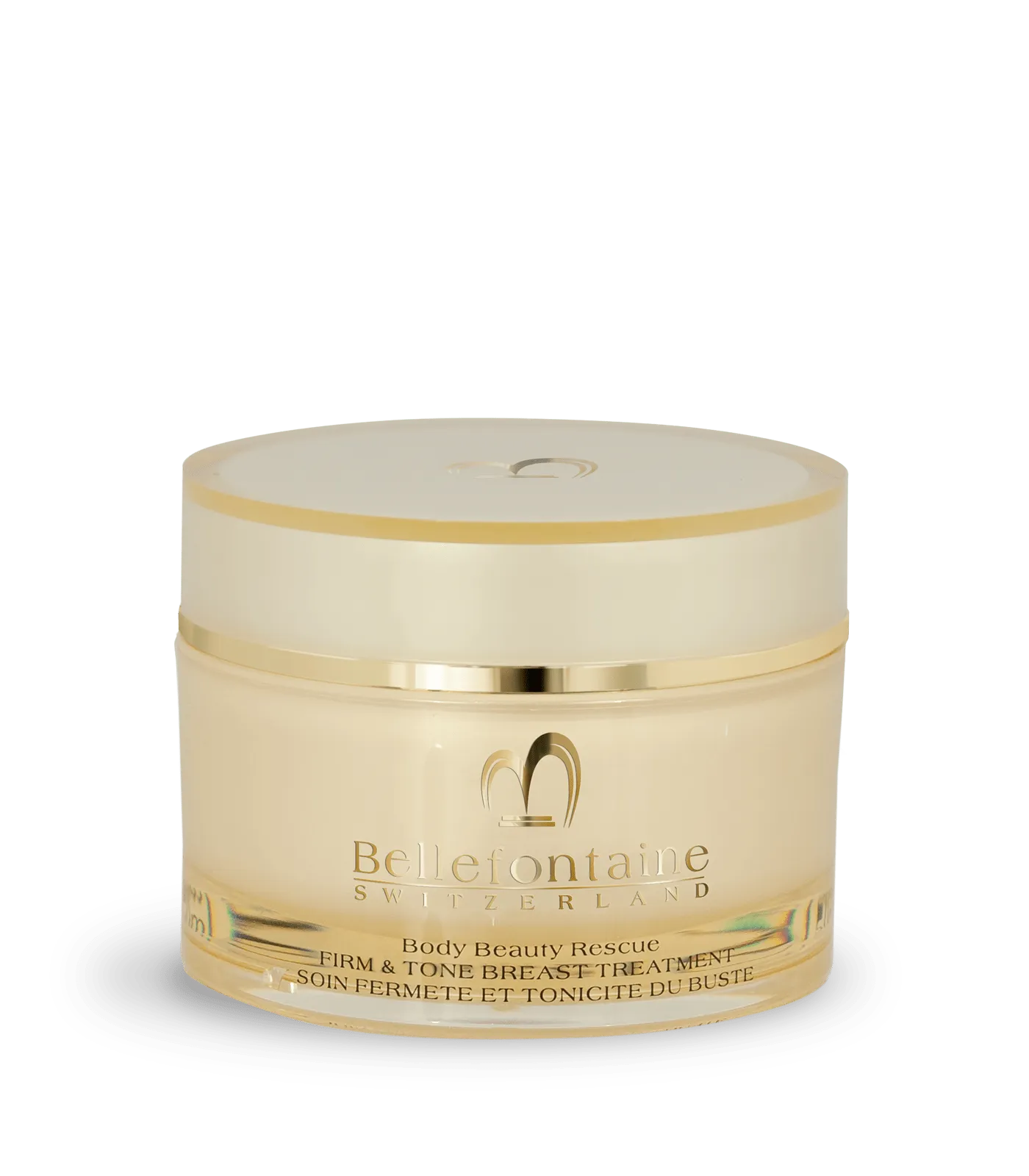 Body Beauty Rescue
Firm & Tone Breast Treatment
This highly effective gel based on Malachite semi-precious stone, Carrageenan, Swiss Glacier Water, with this instant cooling and tonifying effect, improves the bust firmness while stimulating collagen production and strengthening the skin against external aggressions. Day after day the appearance of the bust contour is improved, while firming and tonifying.
Out of stock
Action
Moisturizes, soothes and restructures the skin Preserves elastin and collagen fibers Prevents stretch marks Stimulates metabolic cells functions Protects against free radicals Cooling effect
Key Ingredients
Malachite Carrageenan Rhodochrosite
Application
Apply morning and night, for an intensive treatment. Massage gently with your fingertips with upward movements.