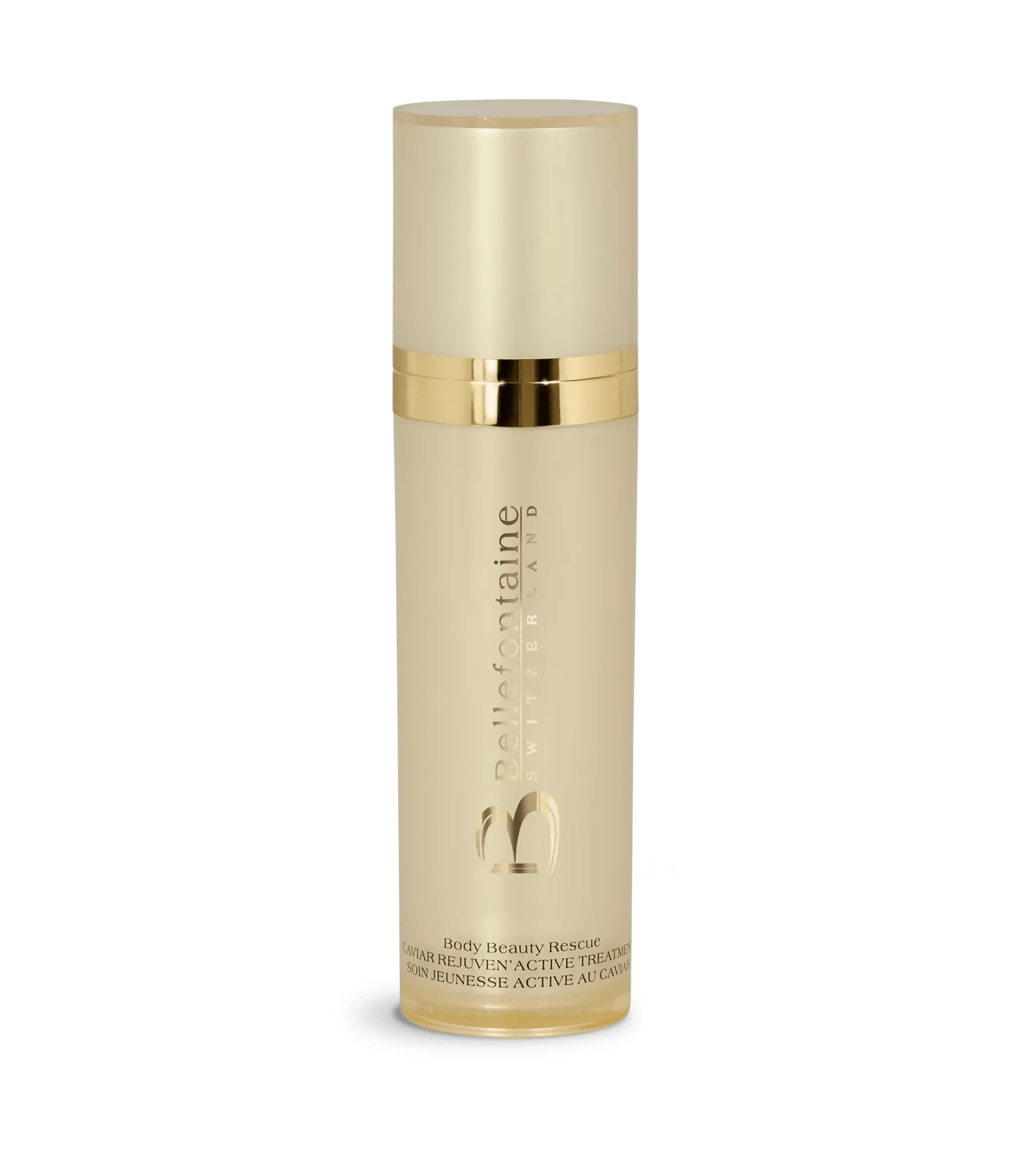 Body Beauty Rescue
Caviar Rejuven'active Treatment
This deluxe highly concentrated for body is an overall anti-ageing treatment enriched with Caviar extract, silk and Gold Active Bio Conjugate packed of high levels of antioxidant and rejuvenating components. It helps dramatically the skin against free radical damages and promotes ski cells regeneration while boosting skin immunity. Skin is moisturized and nourished, instantly smoothed. Firmness is improved for a youthful glow.
Action
Overall anti-aging body care Moisturizes and regenerates Remineralizes the skin Prevents the lost of tonicity Reduces skin inflammation and irritation Activates cellular respiration Increases collagen and elastin synthesis
Key Ingredients
Caviar Extract Hexapeptide Bisabolol Pro-Phosphor Complex Glycoproteins
Application
Apply morning and night on a cleansed body skin. Massage with upward circular motions till complete absorption.