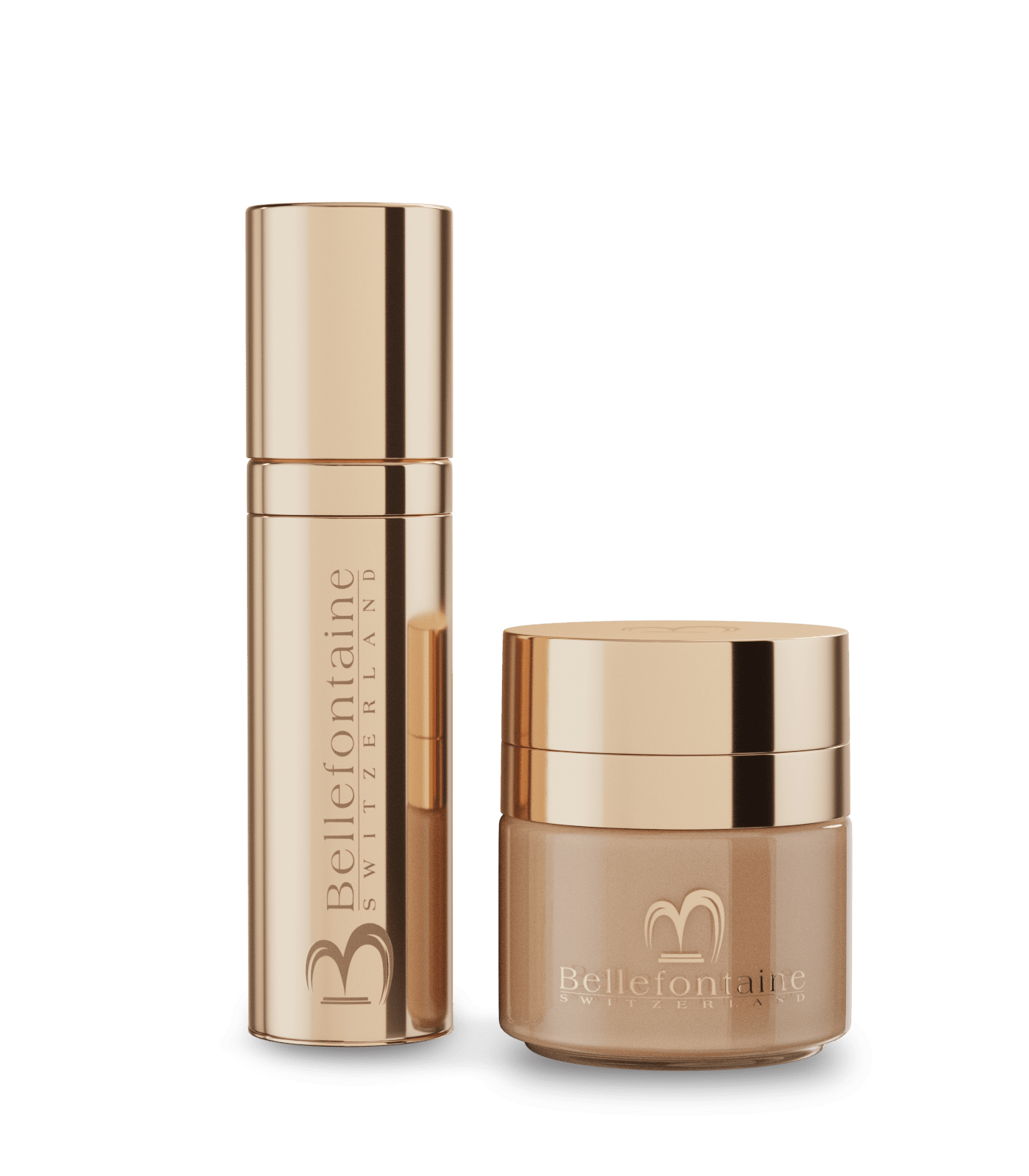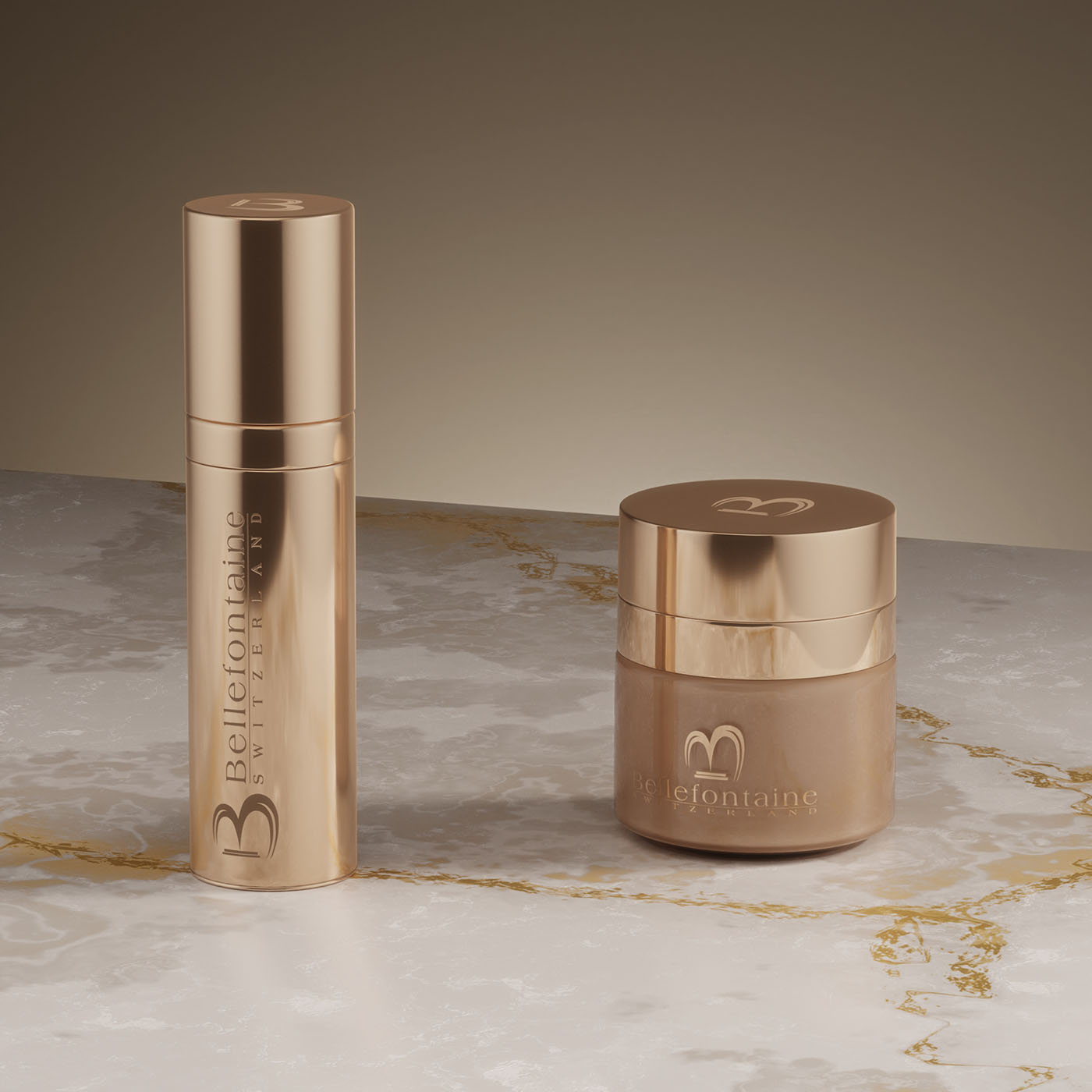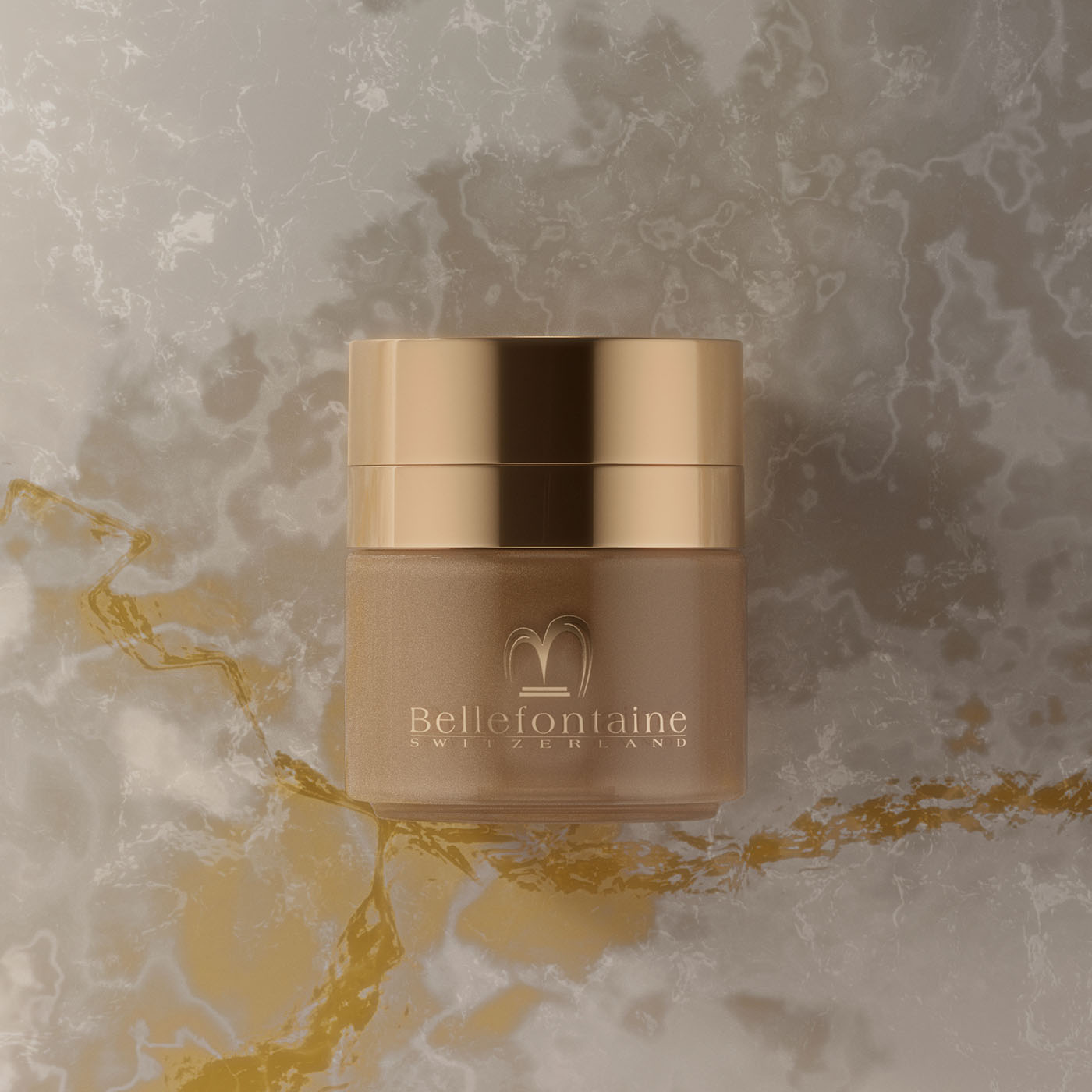 Anti-Aging Caviar
Exquis Golden Caviar
Bellefontaine Switzerland's creation of an exclusive formula, based on a trio of caviar, is an extraordinary addition to the high expectations of modern skin care. A synergistic blend of prestigious caviar oil, traditional caviar and green caviar from Japanese seaweed, delivers a sublime and abundant source of essential elements. This extraordinary complex acts effectively to slow down the aging process. Skin is left revitalized and deeply nourished, appearing visibly firm, smooth and radiant.
How It Works
This unique treatment stimulates the synthesis of collagen and elastin allowing for the appearance of visibly smoother and plumped skin. Detoxifying and purifying actions working at the heart of the cells, create the appearance of more radiant and soothed skin. The unique combination of four hyaluronic acids offers the skin an incomparable moisturizing* and the appearance of an anti-aging action. *Outer layers of the epidermis
Action
Boost Collagen and elastin production Replumps Immediate lift effect Reduces appearance of wrinkles and fine lines Reboosts skin regeneration Boost cell renewal Brings radiance and youthful glow
Key Ingredients
Caviar Extract Caviar Oil Okinacea Hyaluronic acid Probiotics Biopeptide 24K Gold Particles
Application
After gently cleansing and toning the skin, press gently on the airless jar of Pure Golden Caviar, use 1 pearl of product and 2 to 3 pumps of Golden Caviar Gentle Emulsion, place both products on the palm of your hand and mix until you obtain a smooth golden texture. Apply to the face, neck and décolleté, while avoiding the eye area. Gently massage until it is completely absorbed. Layer on top an appropriate Bellefontaine Switzerland cream. Avoid contact with eye contour area.